The application for the Primary One Alternative Places is open now.
The details of the application are as follows: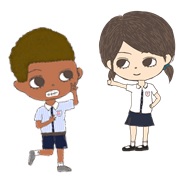 Application Period: 1st June - 18th June, 2021
Time for Application: 09:00 - 16:30 (Mon - Fri)
09:00 - 12:00 (Sat)
Application Procedures:
Submit the completed P.1 Alternative Places Admission Form together with the following documents or information to the School Office during the above period.


The corresponding documents:
One passport size photograph affix to application form

A copy of applicant's birth certificate

Non-HK Resident: a copy of the photograph page (and the "visa/ permit page" if applicable) of the applicant's passport

A copy of parents' photograph pages (and the "visa/permit pages" if applicable) of their passports/ HKID

A copy of one or two of the most recent academic reports form the applicant's current school

A copy of residential address proof (within the last three months)

A copy of applicant's Baptism Certificate (if applicable)


Interview will be arranged from 23rd June, 2021 onwards.
Application submitted after 18th June, 2021, interview will be arranged in July.
Means of Admission Confirmation: By phone or by email
For any enquiries: Please contact the School General Office at 2547 7618
Application Form : Can be download on the school website